Business Resources
TexShare Business Databases:   Want to start a business?  Need help on marketing your business?  Need step-by-step directions on business practices? Want to watch helpful and informative videos on business topics? Search one of the business databases listed below to find informative and credible information on a wide range of topics.  Login required to access these resources.  Please contact the library for the password.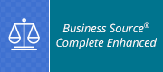 Business Source Complete:  Find current news on the CARES Act. Premium business content, including research articles, SWOT analyses, company profiles, industry information and more.
 Small Business Reference Center: Supports small business owners and entrepreneurs with reference books including Nolo do-it-yourself guides as well as business videos, details on how to create business plans, and more.
 Regional Business News:  Content for Regional Business News is provided by leading publishers in business news including The Washington Post, PR Newswire US and more. Key resources include newspapers, radio and television news transcripts, trade publications, magazines and newswires.
Business Continuity and Disaster Recovery Reference:  A full-text database that covers all aspects of business continuity and disaster recovery (BC/DR), including risk evaluation, emergency preparedness and crisis communications.
COVID-19 Resources
Texas Statewide Resources:
Federal Government Resources: